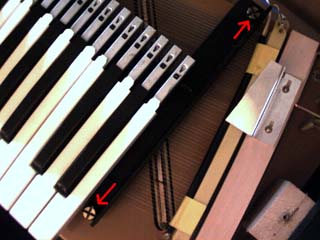 Step Five
Locate the two screws on the right side of the keyboard assembly and remove.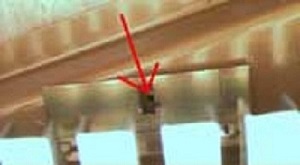 In the center of the keyboard at the top, is a small brace located beneath the keys. Remove the screw in the center (its removed in the photo).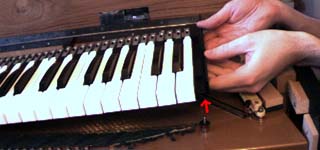 Grasp the keyboard assembly by the metal bars and lift it off the 4 studs.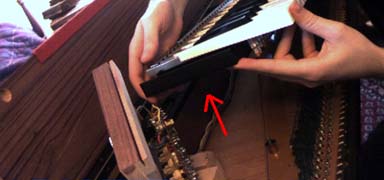 You can lift it off with two hands, I just lifted each side for photo purposes.

Congratulations! You now have direct access to the strings and the keyboard assembly.